Whether you're facing a broken furnace or an out-of-order hot water heater, Affordable Heating & Air Conditioning is your professional HVAC contractor and master plumber in Boston. Combining expertise in gas plumbing and home heating systems, we have the skills and expertise you can rely on for everything from furnace repair to faucet repair. Providing full-service air conditioner, furnace, and boiler repair and installation, Affordable Heating & Air Conditioning is here to keep your home comfortable year-round. For the very best customer service and quality, contact us today!
Boiler and Furnace Repair
Air Conditioning Repair Service
Master Plumbers
24+ Years Experience
Licensed, Bonded, Insured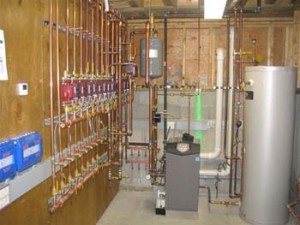 Located in Pembroke, Massachusetts, Affordable Heating & Air Conditioning provides complete master plumber and HVAC contractor services in the greater Boston metro. Our customers come from throughout the South Shore region, including the towns of Abington, Duxbury, Norwell, Brockton, Plymouth, Hanover, Braintree, Hingham, and Randolph. We're a local, family-owned company committed to taking great care of our friends and neighbors. That means you can count on us for careful workmanship, quality products, and superior customer service. And with our great low prices, you can get all that and a price you can afford.
Established in 1998, Affordable Heating & Air Conditioning is owned by Robert Norton, a master plumber with over 24 years of experience in the furnace, boiler, and air conditioning repair business. With the experience you can rely on in addition to free estimates and great craftsmanship warranties, we have everything you need for the best in HVAC maintenance and installation.
For your safety, security, and peace of mind, Affordable Heating & Air Conditioning is fully licensed, bonded, and insured.